Thank you for your interest in our
Express Business Loan
Please fill out the form below and one of our bankers will contact you.
Thank you for your interest in our Express Business Loan!
Please select your company from the list below. If your company is not listed, one of our bankers can contact you with more information.
Here's how it works
---
No paperwork. No faxing. No waiting.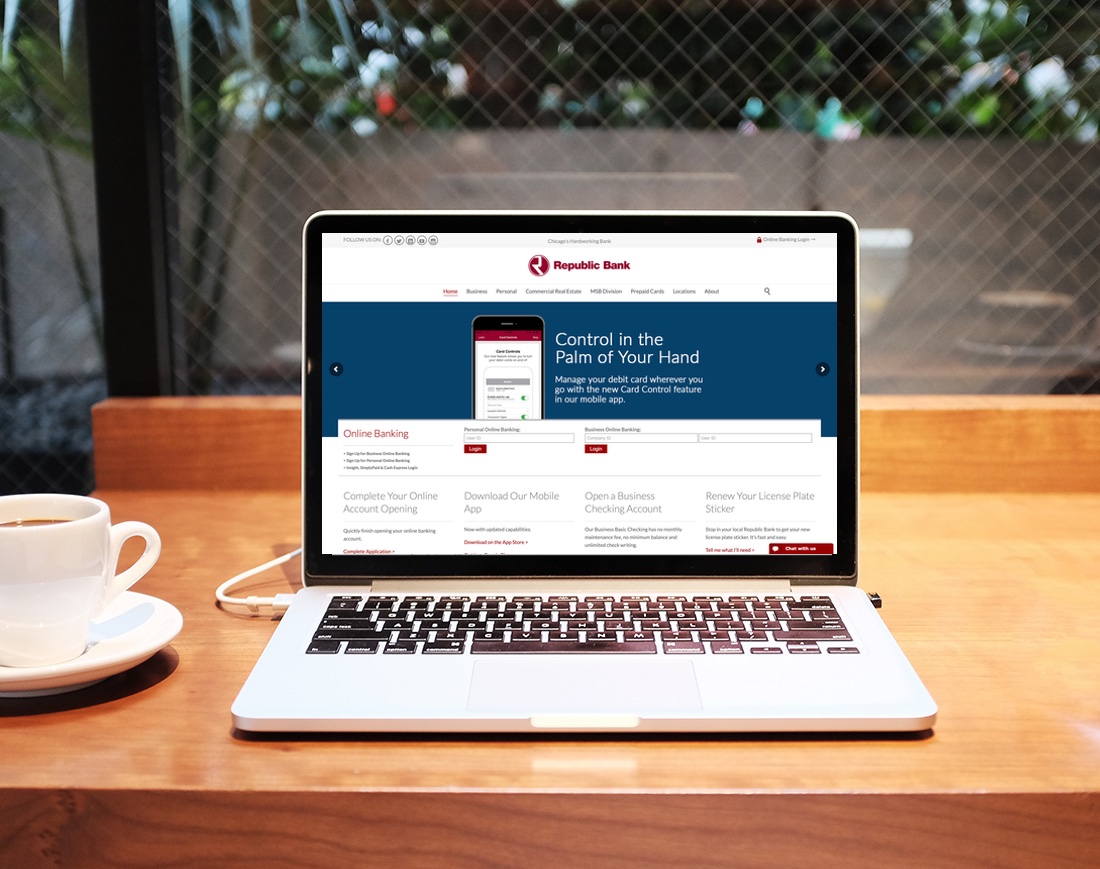 1
Apply In 5 Minutes
Our quick and easy application means you don't have to slow down in order to fund your small business.
2
Get An Instant Decision
Talk to your personal small business lending expert to learn more about the Express Business Loan and get your loan decision instantly.
3
Get Fast Funding Of Up To $100,000
Get competitive fixed rates, up to a 5-year term, and fast funding into your Republic Bank of Chicago Business Checking account.
Grow Your Business
---
We made borrowing money easy so you can focus on your business.
Lending advice from
your personal banker
Get an instant
loan decision
Loans from $10,000
to $100,000
Competitive fixed
rates
Get the money you need for your business today!
Frequently Asked Questions
---
Still have questions? We have answers.
What is the loan term? What are the rates?
Express Business Loan is a 5-year term loan or a 2 year line of credit with competitive fixed interest rates based on business health and personal credit.
How much money can I borrow?
You can borrow up to $100,000 on a 5-year term loan and up to $75,000 on a 2-year line of credit.
Can I pay off my loan balance early without paying a fee?
Yes, there is no pre-payment penalty for an Express Business Loan. Pay it off any time with no added fees.
Are there any origination costs for this loan?
There is a one-time origination fee of $475 for accepting the loan.
What does my business need to get approved for an Express Business Loan?
Loan approval and rates will depend on the health of your business and how long you have been in business.
How can I use my loan funds?
You may use the funds for a business purpose such as working capital, expansion, renovation, or marketing.